"Xoros Entos" Furniture and design
Interior & Exterior Domestic and Professional Equipment.
Santorini - Carrefour of Provincial street Imerovigli - Oia
Tel. +30 22860 22763
e-mail info@xorosentos.gr

Επέλεξε

Offices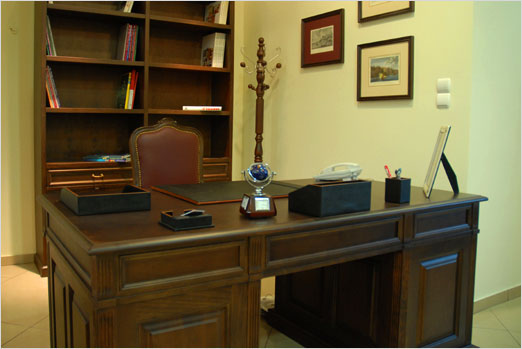 All the designs of furniture sets we have chosen to present as a work sample of designers and companies we collaborate with are presented in a unique way in an 1100 square meters area.



The fairground is thus organized so that during the visitors' perambulation one can gain a complete image and have immediately all the necessary proposals on how to furnish his private space.



At «Xoros Entos» solutions come at a surplus in bedrooms, dining rooms, living rooms, children rooms, office furniture, outdoors furniture and complete solutions for professional needs, hotels etc.



A slight idea one can obtain by the photographs presented on our website www.xorosentos.gr



Clever solutions, with taste and opinion, in classic and modern lines, for all personal and professional needs.


This is our job at «Xoros Entos» and we are proud presenting leading choices of designers and big companies.